The Clarion is Bethel University's student-run newspaper that has produced over 90 volumes in the university's history. Readership had declined in recent years, so the 2015 Editor in Chief set out to change that. To help transform the newspaper's culture to be "for the students, by the students", I was one of two designers brought on to create a new brand identity for the publication.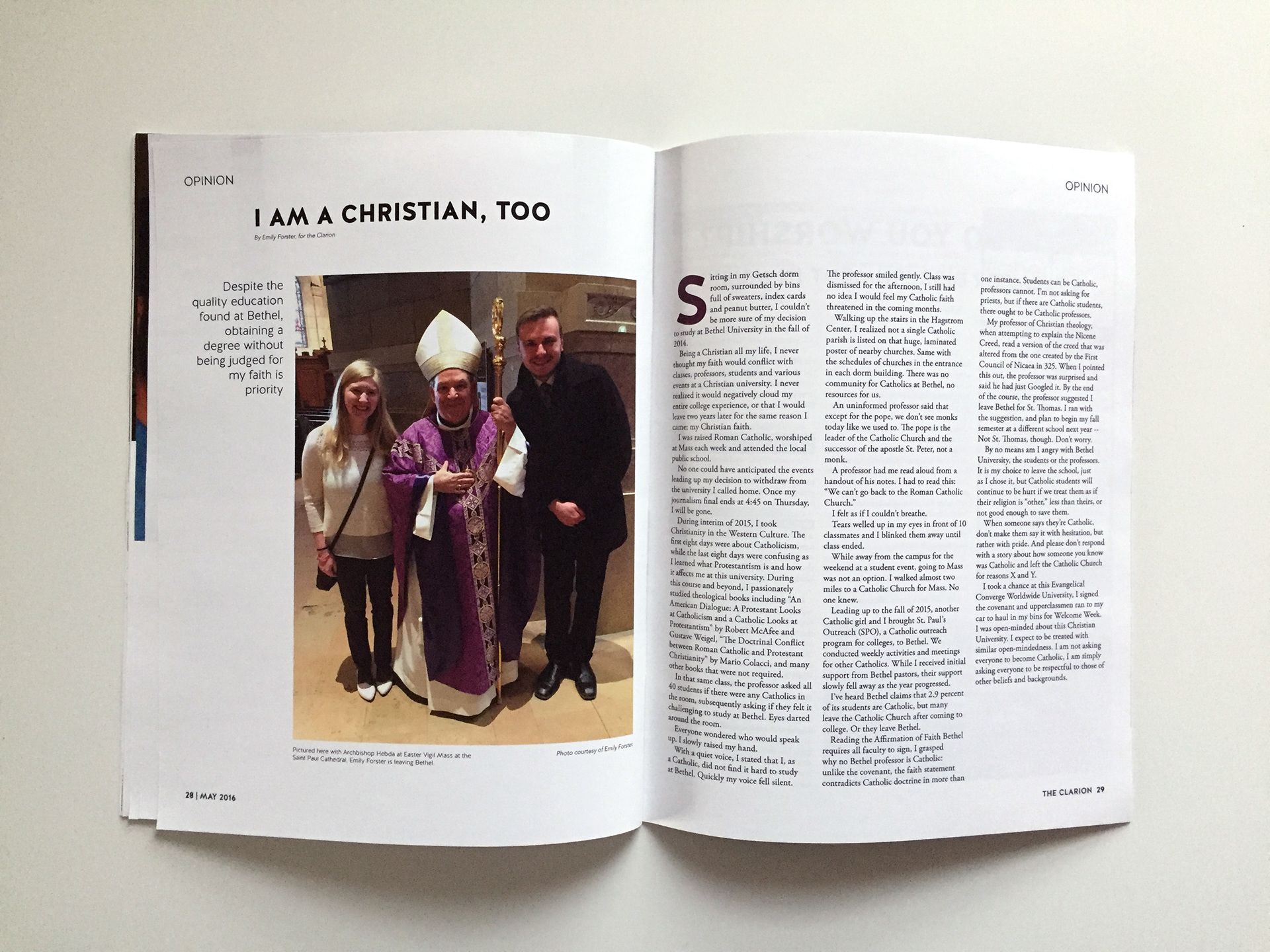 "
CLARION" DEFINITION
:
[adjective]
loud and clear <a clarion call to action>
MISSION STATEMENT:
Through truthful reporting, The Clarion functions as a resource and voice for the body it represents. It provides a forum for the exchange of information and ideas. The views expressed are not necessarily those of Bethel University.
VALUES AND GOALS:
• Celebrate successes and investigate the untold
• Challenge readers to explore their beliefs
• Exude quality journalism, photojournalism, and design
• Cultivate a well-rounded, educated student body
BRAND PERSONALITY:
Relevant • Professional • Approachable • Daring